HUMBOLDT COUNTY CANNABIS APPELLATIONS BASELINE STUDY SELECTS TEN FARMS TO PARTICIPATE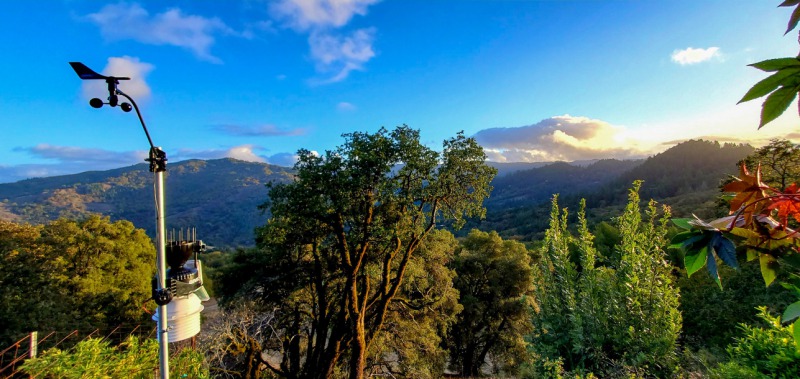 |  Kym Kemp
Press release from the International Cannabis Farmers Association:
The International Cannabis Farmers Association is pleased to announce that ten cannabis farms have been selected to participate in the Humboldt County Cannabis Appellations Baseline Study. The ten farms participating in the study are 36 Works, Amaranth Farms, Briceland Forest Farm, Fallen Oak Farm, High Water Farm, Kingsview Farms, Lady Sativa Farms, Moon Made Farms, Organic Medicinals and Sunrise Mountain Farms. Water and soil samples have been collected and analyzed and weather stations installed on each of the ten cannabis farms that span Humboldt County's sun grown cannabis growing regions.

This study aims to provide a scientifically-derived environmental and geographic baseline for the development of cannabis appellation in Humboldt County within the framework of the California Department of Food and Agriculture's Cannabis Appellations Program yet to be launched. Dr. Hollie Hall, lead researcher, explains that "this study will provide a competitive advantage for the sun grown cannabis producers of Humboldt by informing cannabis appellations programs." Daniel Stein from Briceland Forest Farm elaborates that through the comparison of weather, soil and water data across sun grown cannabis growing regions, "This study makes it possible to scientifically quantify the difference that the environment makes in cannabis agriculture."

The research is a cooperative effort between ten Humboldt County permitted cannabis farmers, Compliant Farms Certified (CFC), and the International Cannabis Farmers Association (ICFA). Funding is provided by grants from the Watershed Fund, the Headwaters Fund, the Dr. Bronners Family Foundation and Imperial Analytics.

The current project phase is scheduled to end on August 1, 2022 and will result in the mapping of the geographic distribution of commercial outdoor cannabis farms in Humboldt County, two seasons of soil and water data and preliminary weather data, comparative analysis results shared with the public, and technical support in appellation petition development. Each host farmer has access to 100% of the data generated for their farm and fully controls who they want to share that data with. Envisioned future phases of the Baseline Study include research related to the phenotypic plasticity of cannabis plants and soil moisture and temperature variability.