Sungrown Cannabis At Its Finest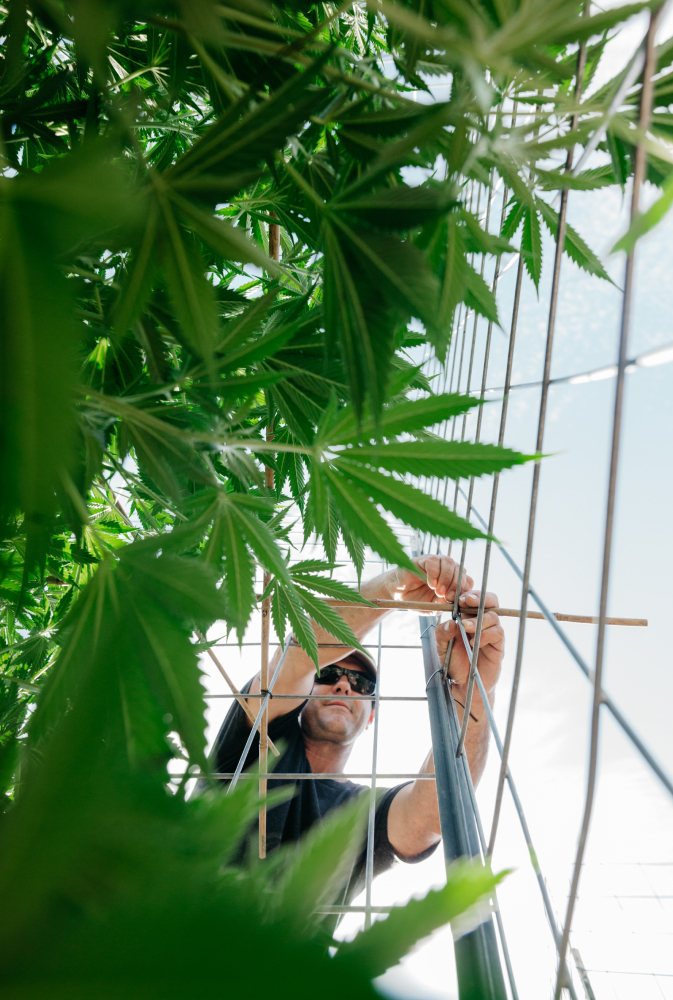 Regenerative Farming
We use regenerative and sustainable cultivation. The balance between tradition and science lends to our outstanding terpene profiles. Our strain menu updates based on seasonal availability.
Terroir Matters
Surrounded by wilderness, our farm embodies all that nature has to offer in our unique microclimate. Our plants drink pure mountain spring water, root into vital soil, and see the sunrise every morning. We experience hot inland daytime temperatures and autumnal cool, crisp evenings with a slight coastal influence. The location of our farm contributes to our exemplary terpene expression.
Science + Tradition
Soils are laboratory tested to determine precise fertilization formulas. We carefully examine plants and soils under our own microscopes to better understand what they need for optimal health at each stage of growth. We choose to grow most of our plants large, naturally in all of their glory, Humboldt style.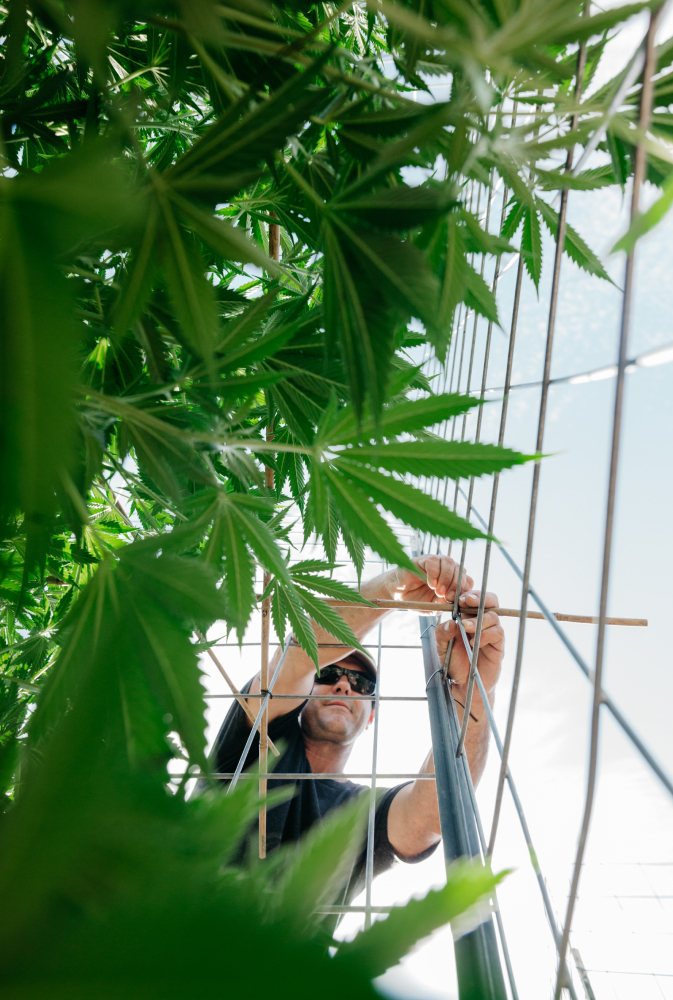 Available in 1⁄8 glass jars
Dozizoz #3 (Sunrise pheno)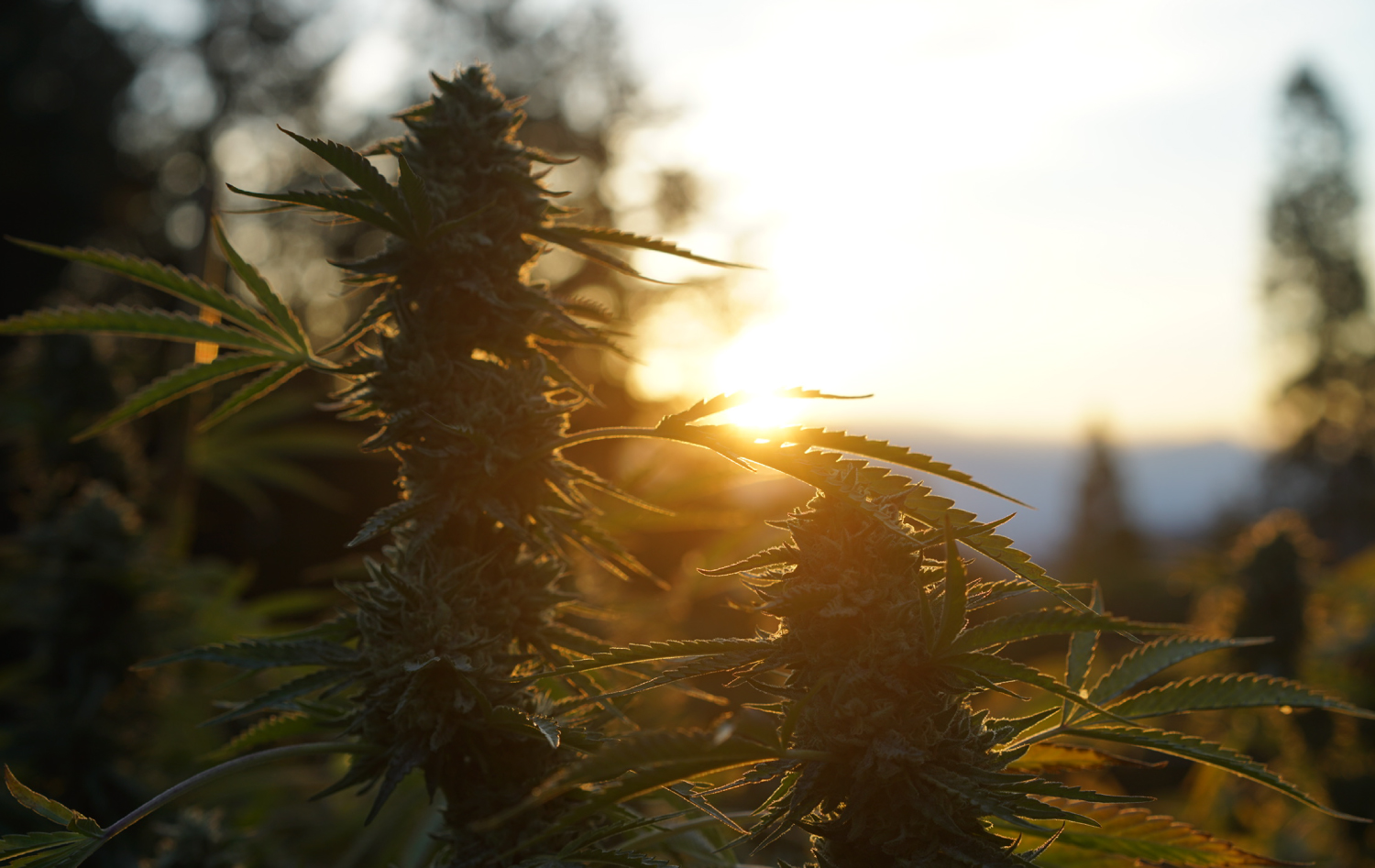 Cultivator Notes: This is a deliciously terpy cultivar, bred by Green Fire Genetics, with a well rounded high. You will feel alert and uplifted at the start, experiencing tranquility and creativity before descending into a fuzzy, happy, relaxed state. We pheno hunted and chose this cultivar for its exquisite aroma, flavor, and well rounded entourage effect. This hybrid cross of Zkittlez and Do-Si-Dos leans toward its Zkittez lineage and is exclusively grown at Sunrise Mountain Farms.
Creamy gassy, sweet candy, exotic spice, lemongrass, tropical citrus
Uplifted, Tranquil, Focused, Creative 
Zkittlez x Zozizoz (Zkittlez backcrossed x Do-Si-Dos)
Total: 17.86% THC: 15.27% CBGa: 0.59%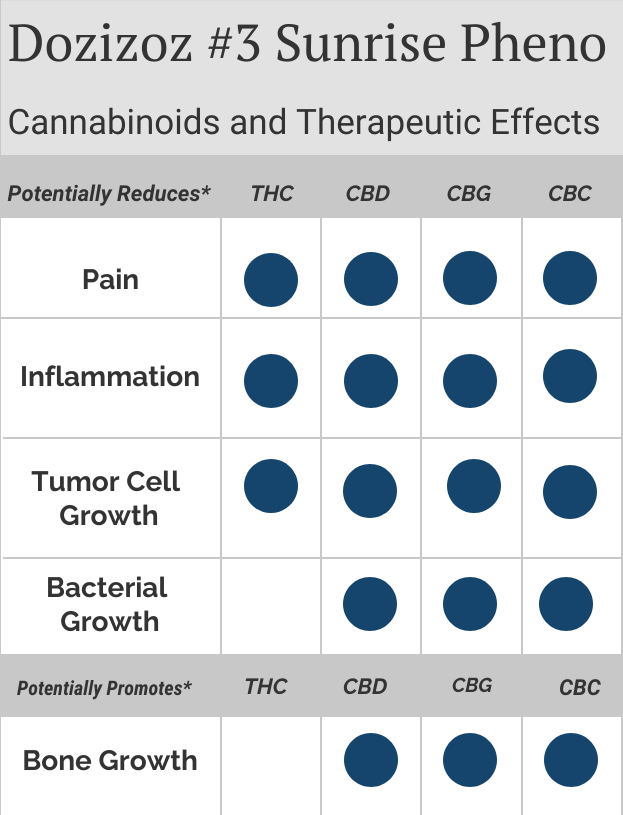 Dozizoz #5 (Sunset Pheno)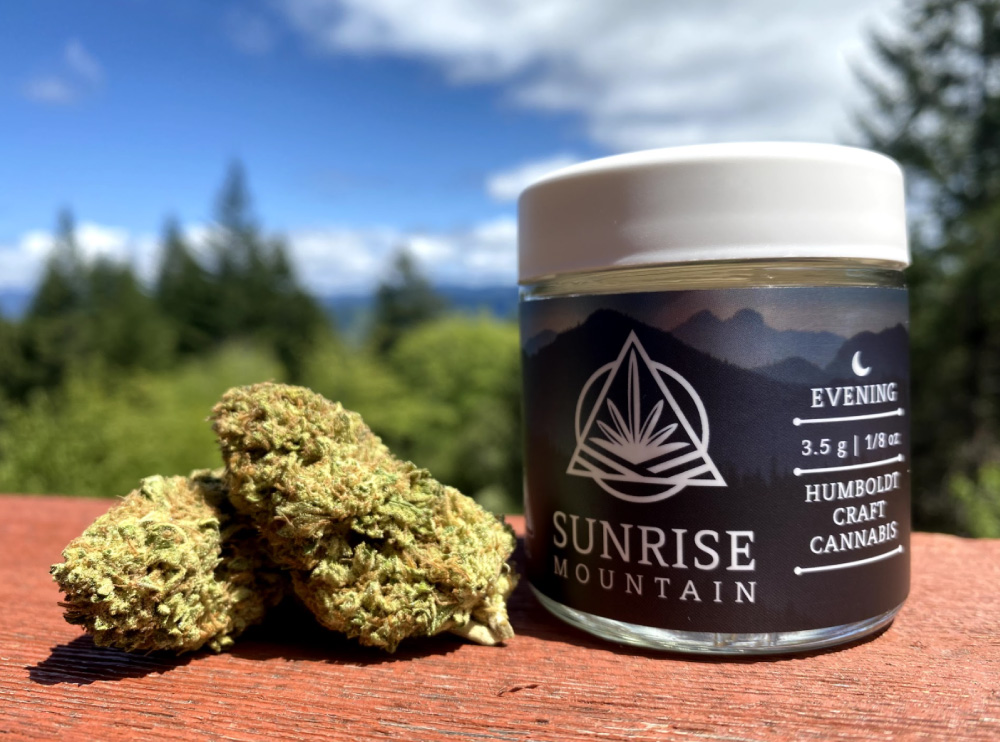 Cultivator Notes: Dozizoz #5, bred by Green Fire Genetics, is an Indica dominant hybrid. It is a beautiful cultivar with glittering trichomes, bright pistils, lime green, and lavender leaves. This hybrid cross of Zkittlez and Dosido leans toward its Do-Si-Dos lineage and is exclusively grown at Sunrise Mountain Farms. The aroma is pungent, sweet, and earthy, with a taste like candy and cookie dough flavored ice cream.  
Creamy, sweet, hint of lime
Zkittlez x Zozizoz (Zkittlez backcrossed x Do-Si-Dos)
Total: 34.62% THC: 29.47% CBGA: 1.03% CBC: 0.04% CBG: 0.02%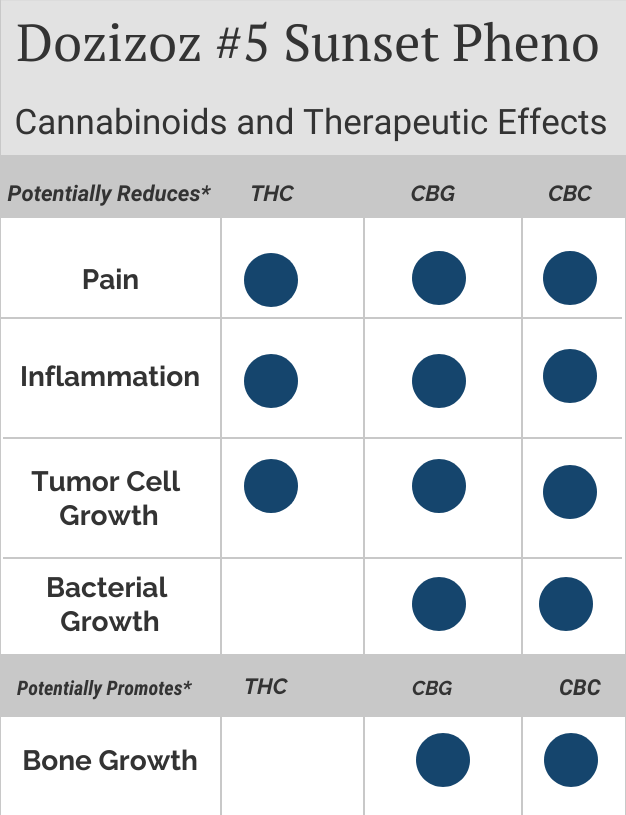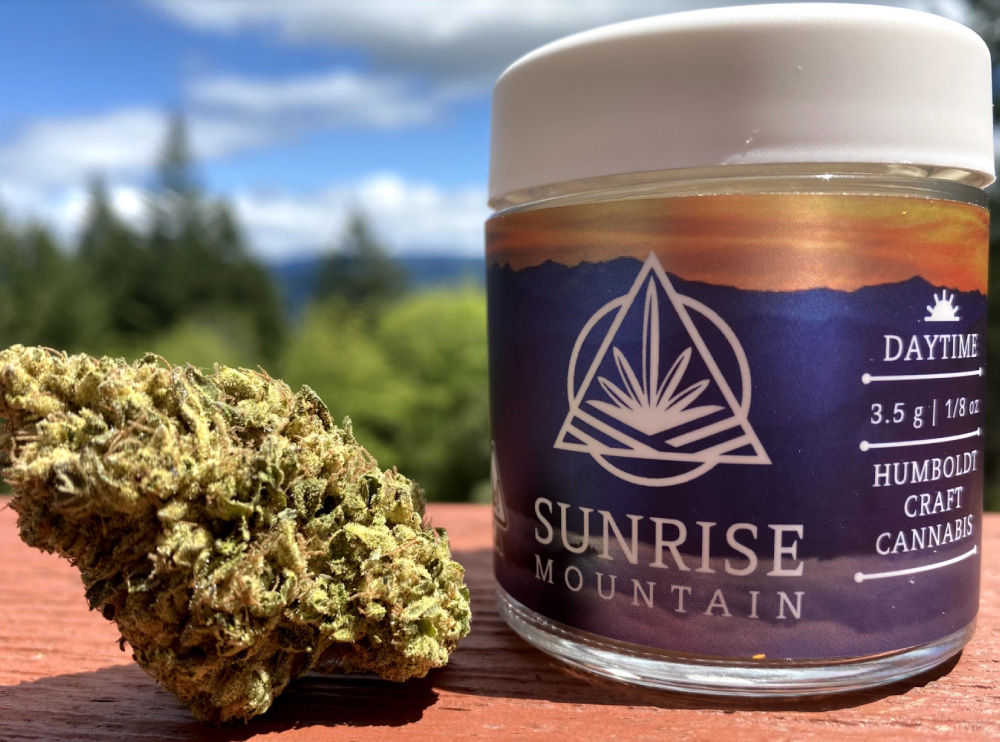 Cultivator Notes: A long-lasting and energizing high that will get you up and moving, working on your to-do list, or simply getting in on a meaningful conversation with friends and family. You'll feel a lift at the onset of the high, immediately feeling a sense of happiness and motivation. You'll be infused with a sense of uplifted mood and stress relief, with creative energy and mental clarity that allows you to focus on projects. 
Diesel, Fruity, Cherry, Grape, Sweet, Vanilla
Wedding Cake x Purple Punch
 Total: 32.09%, THC: 27.08%, CBGA: 1.3% , CBC: 0.43%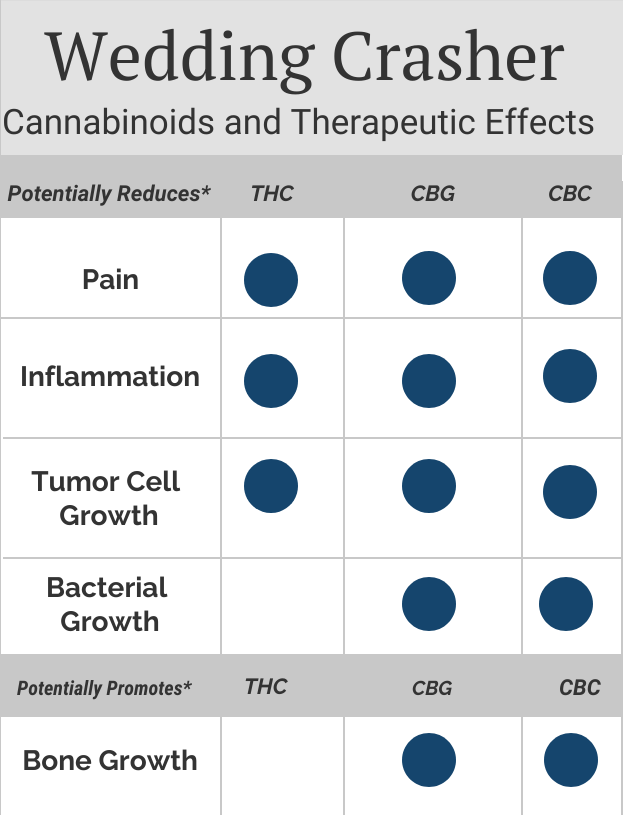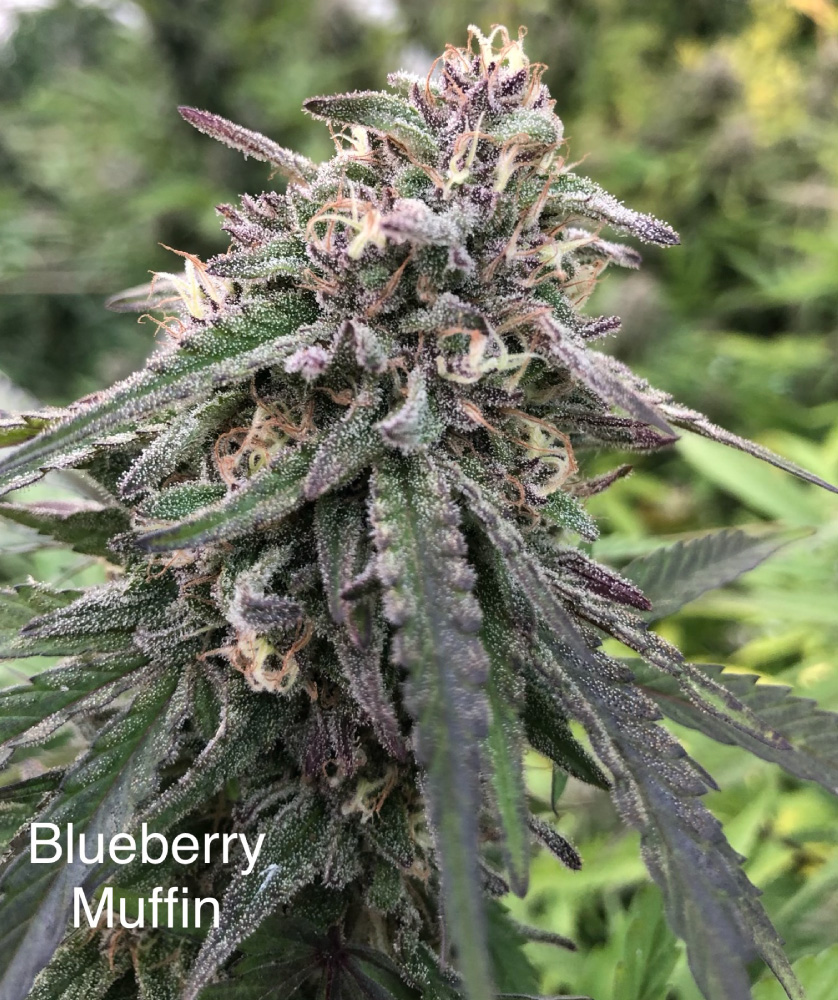 Cultivator Notes: Blueberry Muffin, bred by Humboldt Seed Company, has a rich frosty aroma of fresh berries and earth with a touch of nutty vanilla. The Blueberry Muffin high is just as delectable as the taste, with full-bodied effects that are perfect for any indicia or hybrid lover. It has long-lasting effects. This bud has dense and heavy forest green nugs with purplish undertones and dark orange hairs.
Blueberry, Sweet, Herbal, Nutty, Vanilla
Relaxed, Relieved, Uplifted
Razzleberry x Purple Panty Droppers
Total: 29.62% THC: 25.8%, CBGA: 0.41%, CBC: 0.06%, CBG: 0.01%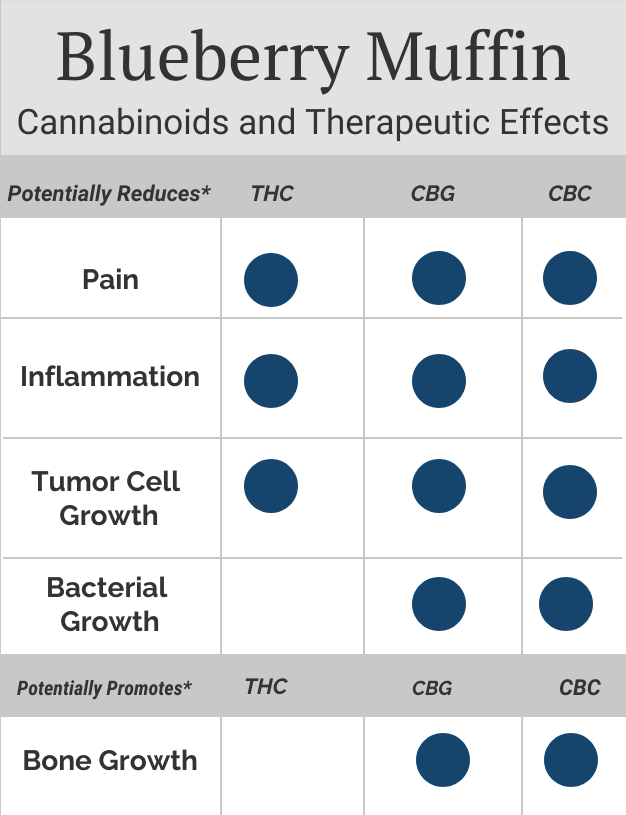 Water Hash: 1 gram container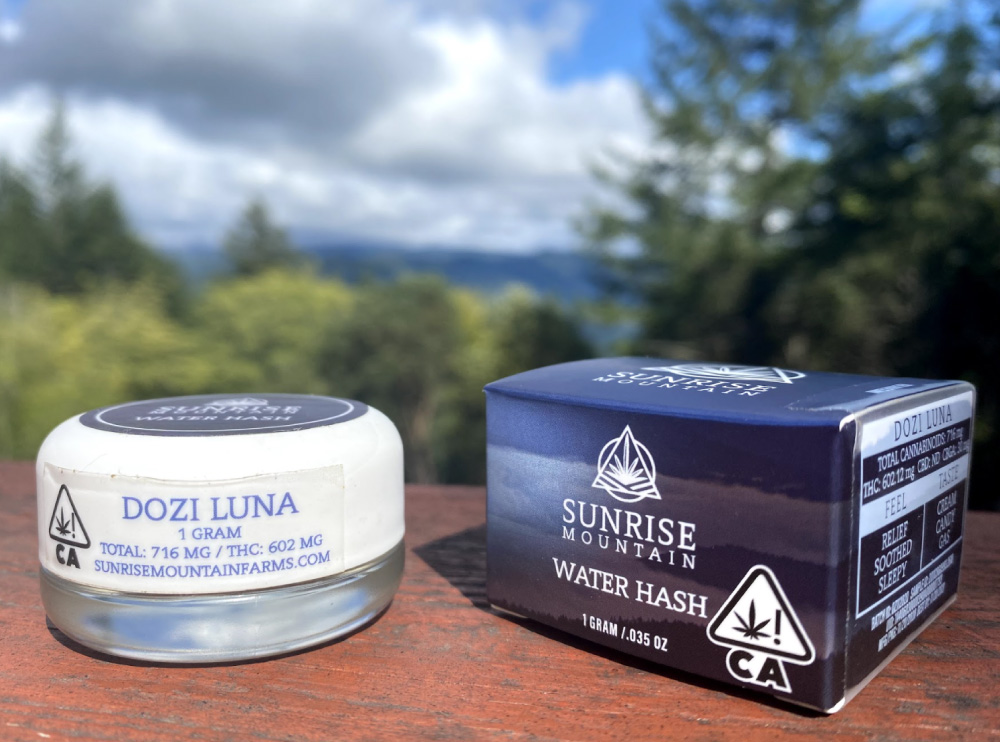 Cultivator Notes: Sunrise Mountain cultivar exclusives Creme de Luna, our signature strain that we've been growing over 10 years, and Dozizoz #3, the Sunrise Pheno. Grade A flowers were blended for a delicious and intoxicating effect for your delight. Best enjoyed in the evening. Small batch & handcrafted without the use of solvents. This is full melt, high-grade water hash. 
Total: 716mg THC: 651mg CBD: ND CBDV: 1.97mg CBC: 0.8mg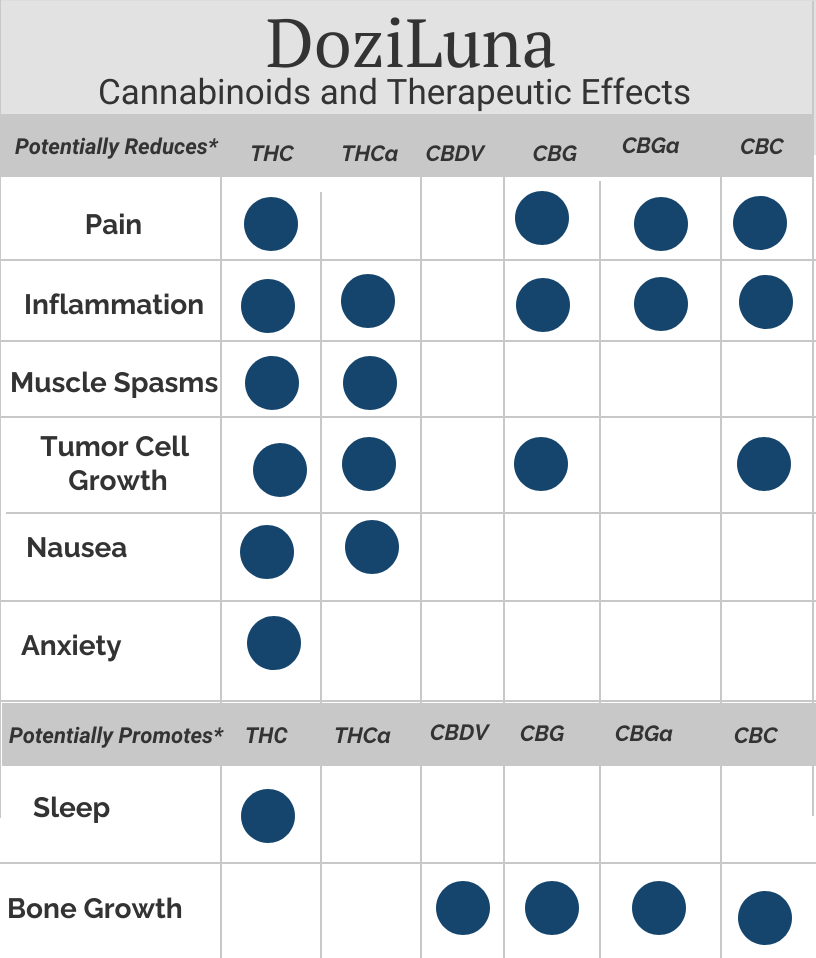 *Our products have not been evaluated by the FDA. They are not meant to treat, prevent or cure any disease.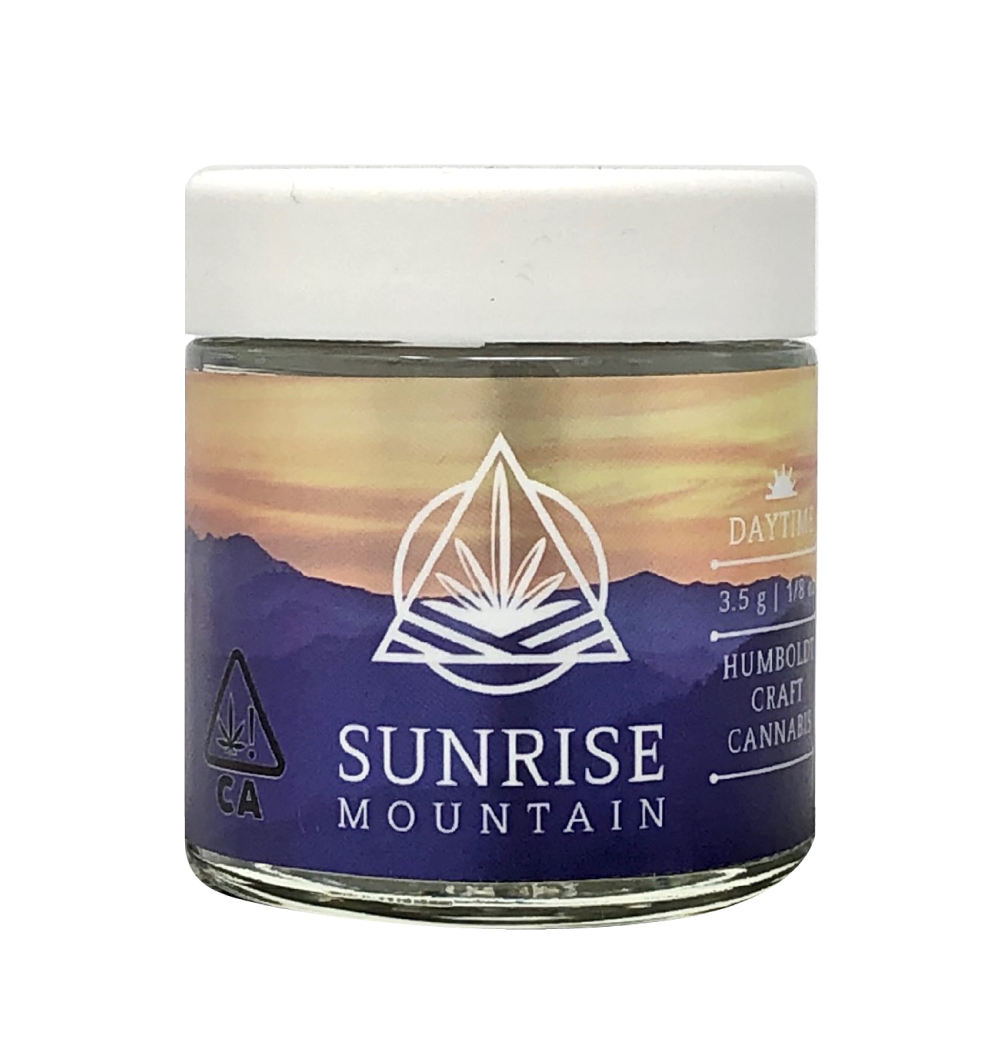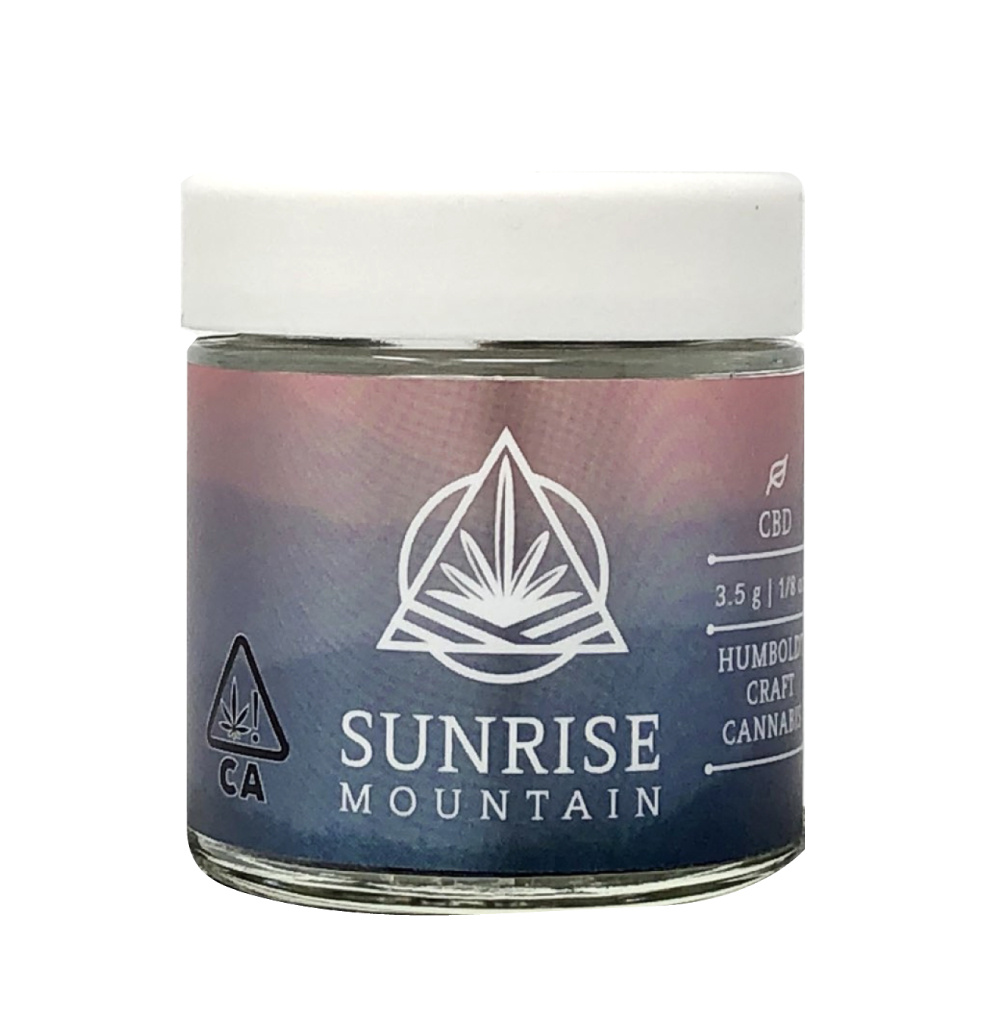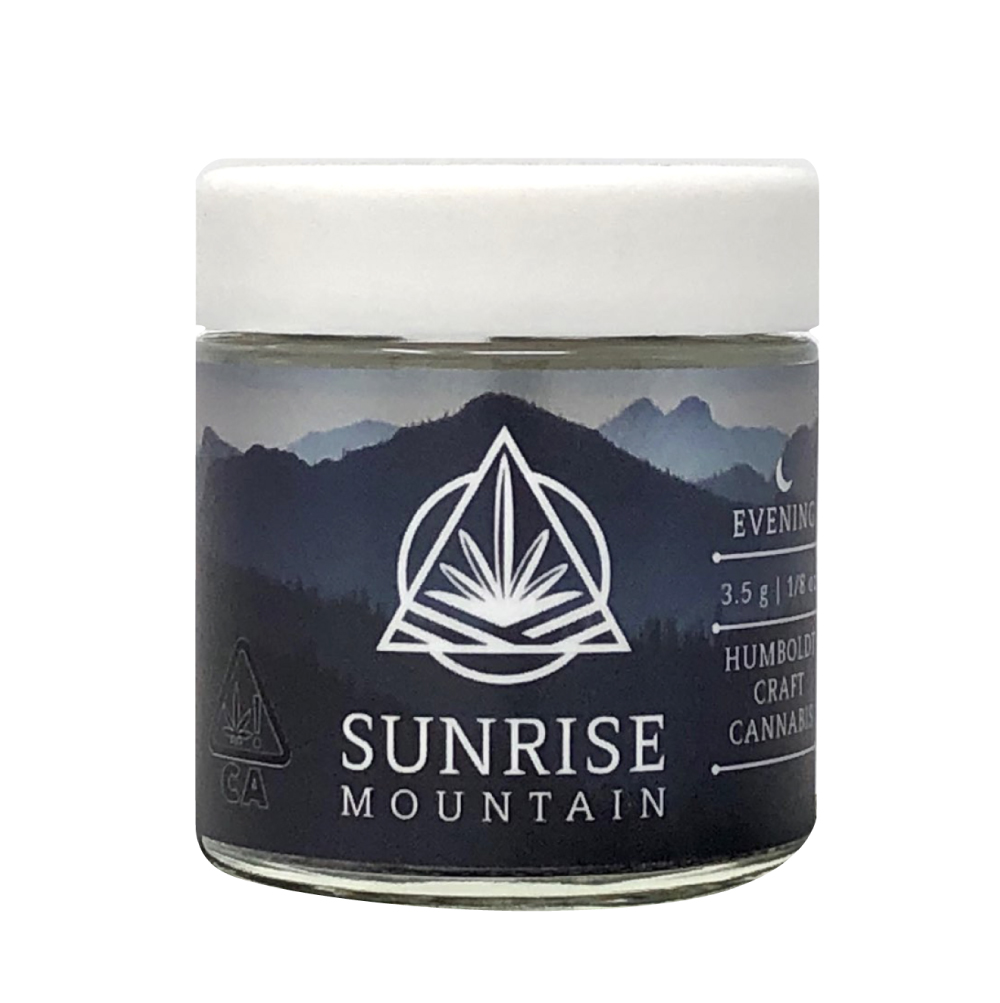 Breathe In Humboldt
We Keep it Simple
How do you want to feel? We offer three mood specific flower types for ease of use, Daytime, Evening, and CBD. All three varieties are available in Premium Whole Flower Eighths, One Gram Ice Water Hash, or Half Ounce Tinctures. Our top-shelf glass packaging features gorgeous mountain profiles from our neck of the woods, as well as detailed strain info and the TASTE and FEEL. Bulk flowers are also available. If you are a licensed retailer or distributor contact us for more details and check out our Product Info Sheet.
Award Winning Products
Quality Product + Gentle Concentration = Awards!

Papa and Barkley took 2nd place at High Times for Fresh Frozen Ice Water Hash in collaboration with Sunrise Mountain 2017 Rainbow Flame full sun flowers.
Papa & Barkley won 3rd place at High Times for Live Rosin with Sunrise Mountain 2017 Fruity Pebbles.
Humboldt County Cup
Our proprietary strain Hot Berry won 2nd place for terpenes at the 2017 Humboldt County Cup.